Join the Refill & Reuse Revolution.

Protect your family - save money.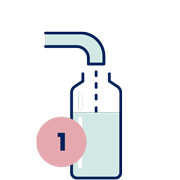 Don't ship tap water - fill up at home.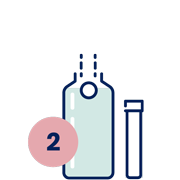 Watch your water become a mean, clean disinfection machine.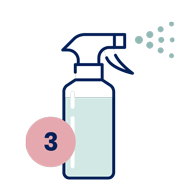 Destroys 99.99% of germs & viruses including SARS-CoV-2.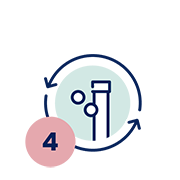 Join the millions in the reuse & refill revolution.
When you join the refill & reuse revolution - you save money & cupboard space.
Starting from just 17p per tablet, Cert. promises to clean & disinfect your home for just a fraction of the cost of established everyday alternatives.
Cert. spray has been tested and proven on many hard surfaces and is safe to use in kitchens, bathrooms, floors, wooden surfaces and metals. No need for multiple products - you're one and done!
Cert. disinfectant spray has been tested and proven to destroy 99% of bacteria and viruses, including SARS-CoV-2.
Simply spray and wipe away.
Cert. is active against 99.9% of bacteria and viruses including SARS-CoV-2 for a full 7 days after dissolving the tablet. After 7 days, the spray will become less effective at destroying viruses and should be replaced.
We recommend using any remaining Cert. to disinfect your drains or pour down your loo and leave overnight for a robust clean.
Refilling your spray bottle is good for your pocket and kind to the wider planet.
Cert. cartons come with 32 dissolvable tablets, the equivalent of 16 x 500ml bottles of cleaner, or 32 x 250ml bottles.
That's 32 bottles of single-use plastic saved from landfill. That's 32 bottles of perfectly good drinking water being retained in our Earth's precious ecosystem until its needed.